Principal Investigator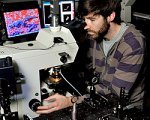 Peter Yunker – Assistant Professor in the School of Physics
Contact: peter.yunker(at)physics.gatech.edu
Peter's interests are soft matter physics, biophysics, and golden retrievers.
Graduate Students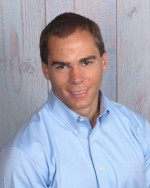 Shane Jacobeen – PHD Student, Physics, 2014-present
Contact: shane.jacobeen(at)gatech.edu
Shane started at GT after earning his B.S. in physics from Lebanon Valley College. Originally drawn to physics by a fascination with understanding how things work, he is currently interested in pursuing a career in industry. Outside of physics, his interests include working out, being outdoors, and exploring the south.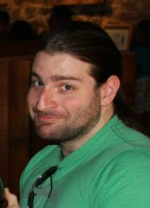 Arben Kalziqi – PHD Student, Physics, 2013-present
Contact: arben(at)physics.gatech.edu
Ben is primarily interested in exploring the intersection of theory and experiment, and how we may use novel computational and manufacturing techniques to bring them closer together. Outside of research, he is a competitive powerlifter with the Georgia Tech Barbell Club and "enjoys" driving himself insane by correcting the many scientific misunderstandings he finds on the internet.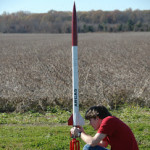 Jonathan Michel – PHD Student, Physics 2013-present
Contact: jonathan.micel(at)gatech.edu
Jonathan is investigating the relationship between structure and mechanics in experiments. He hails from St. Louis and is thus a Cardinals fan. He is also an excellent (and very knowledgeable) baker.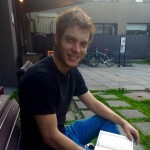 David Yanni, PhD student, physics, 2015-
Contact: dyanni3(at)gatech.edu
David is currently interested in how concepts from condensed matter physics can be useful in describing phenomena observed in biological systems. Outside of physics, he is a student of Islam and likes to do any sport involving a board.
Undergraduate Students
Samuel (Edward) Finley-Price – Physics Major
Contact: sfp3(at)gatech.edu

Elyes Graba – Physics Major
Contact: elyesgraba(at)gatech.edu
Elyes is a 4th year double major in Physics and Computer Science, interested in their at their theoretical boundary and in simulations. He is an Atlanta native who likes to work out, play sports and guitar, and explore and discuss science in real life and online.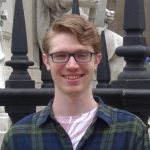 Nathaniel Moore
Contact: natemo13(at)gatech.edu
Nathan is a 4th year undergrad studying Physics with a concentration in Astrophysics and an interest in Physics Education.  He grew up in Atlanta and enjoys Theatre, composing music, and designing video games.
Lab Alumni
Brent Limyansky (GT BS, Physics 2016) – Physics grad school at UC Santa Cruz.