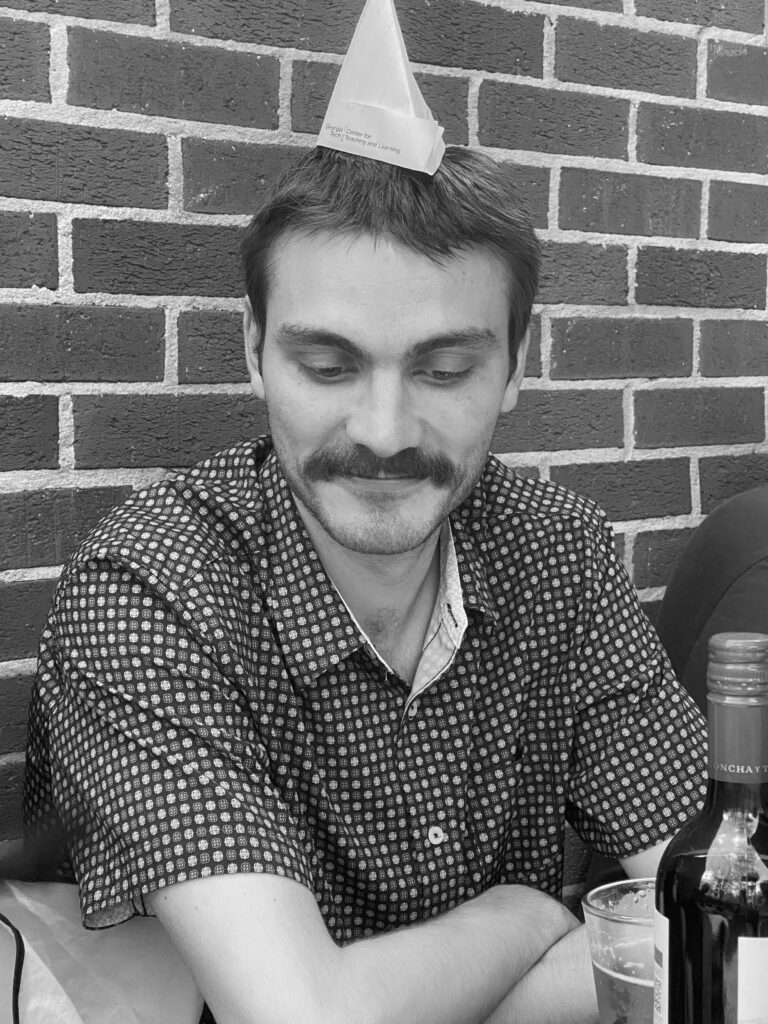 The most recently graduated member of the Yunker Lab, Thomas studied how physics constrains the evolution of early multicellular organisms. He defended his thesis in February 2023. It was titled Biophysical Constraints of Multicellularity: Building a Darwinian Material.
"Speedy" Tom Day grew up in the small town of Haddam, Connecticut, and ran Cross Country and Track & Field at Lafayette College while pursuing his undergraduate degree. At Georgia Tech, he kindled a new love for long bike rides. Among other activities, he also enjoys playing and listening to live music; this has led to an emergence of an N+1 problem, regarding how many instruments he owns vs. how many he needs.
Tom left Georgia Tech to start a postdoc with Julia Schwartzman at USC. He was a core part of our lab's social and scientific lives, and we will miss him greatly. We are excited to see what Tom will do in the future!